YouMo e-bike service in Switzerland
Your bike workshop for repairs and maintenance in Switzerland
Important: This e-bike service is aimed at all e-bikes with the Go SwissDrive system and, of course, our YouMo eCruisers.
These include the following brands / manufacturers:
Baboo
Bulls Green Mover
Campus bicycles
Cheetah
Douz Cycle
Electrolyte
Falconry Rennstahl
Gobax
HP Velotechnik
Kristall bike
M1 Spitzing
Maxcycles
OnnCycle
Poison Bikes
Radrezept
Santos Bike
Specialized
Stöckli ET
TDS Speedster
Tout terrain
VEO Bikes
YouMo
How important is maintenance & repair?
E-bikes are subject to more wear and tear and are technically more complex than conventional bikes. Regular inspection of your electric bike is therefore essential for longevity, functionality and therefore a safe riding experience.
The inspection includes a general check of the e-bike for road safety and the cleaning of special components. In addition, all functions and optionally the battery and motor are checked.
If you want to keep your e-bike in optimum condition, it requires appropriate maintenance. A sensible maintenance plan should generally include an annual check-up.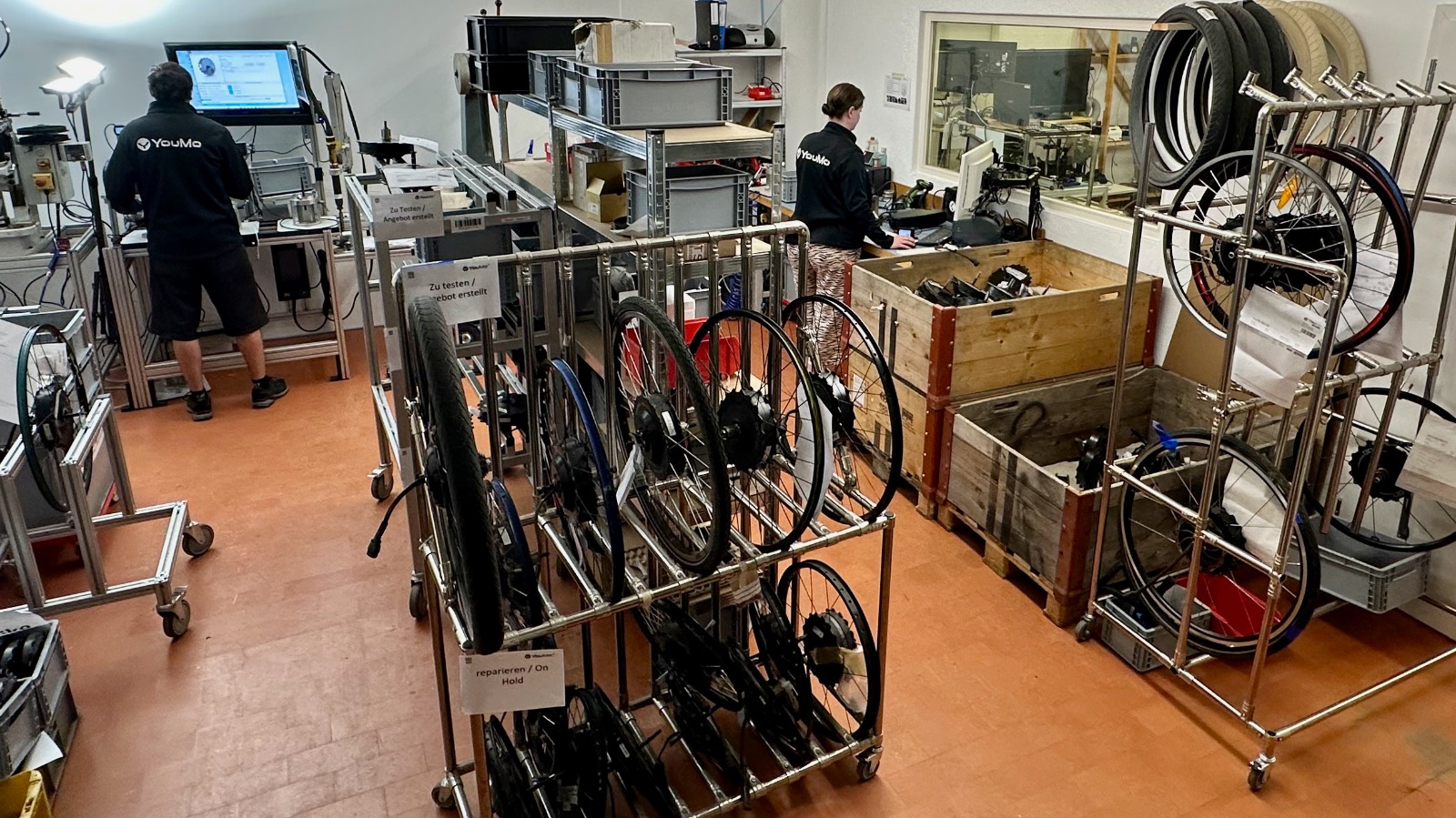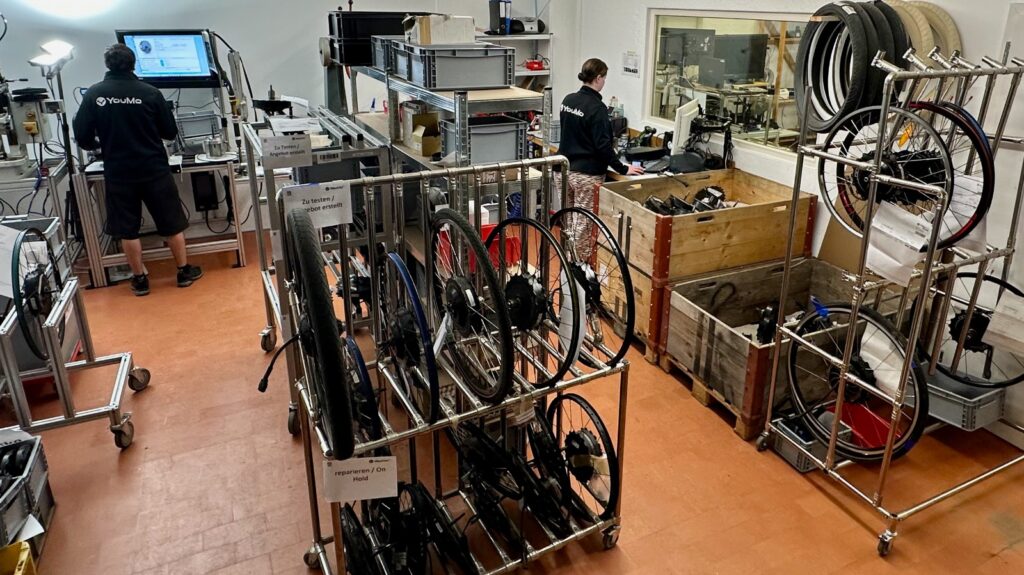 For an all-round service in which the motor and battery are not checked.
For a complete service including checking the motor and battery.
Already covered by the E-Bike Service – Complete.
Already covered by the E-Bike Service – Complete. (Without optional additional services)
Optional additional services
Many roads lead to our bike workshop
All services are carried out on site in Rapperswil.
You have the following options for bringing your e-bike to us:
Pick-up and delivery service
By external forwarding agent
Collection: within 2-3 working days
Procedure:
We will commission a specialized shipping company to collect and deliver your e-bike.
Packaging:
We will provide you with instructions on how to pack your e-bike correctly.
*Special zone regions: Principality of Liechtenstein, Grisons, Ticino, Valais, Bernese Oberland, Jura
Please note:
The costs may vary depending on the region and transport service provider.
Collection: on request
Procedure:
YouMo transports are always groupage transporters. This can lead to occasional waiting times.
Packaging:
You do not need to pack the eBike. We take care of safe transportation.
Own delivery and collection
You also have the following options:
Commission a transportation service provider independently and at your own expense.
Bring your e-bike directly to us in Rapperswil and pick it up again.
We are also happy to organize shipping for you after the service has been completed.
Contact us for packing instructions to ensure safe shipping.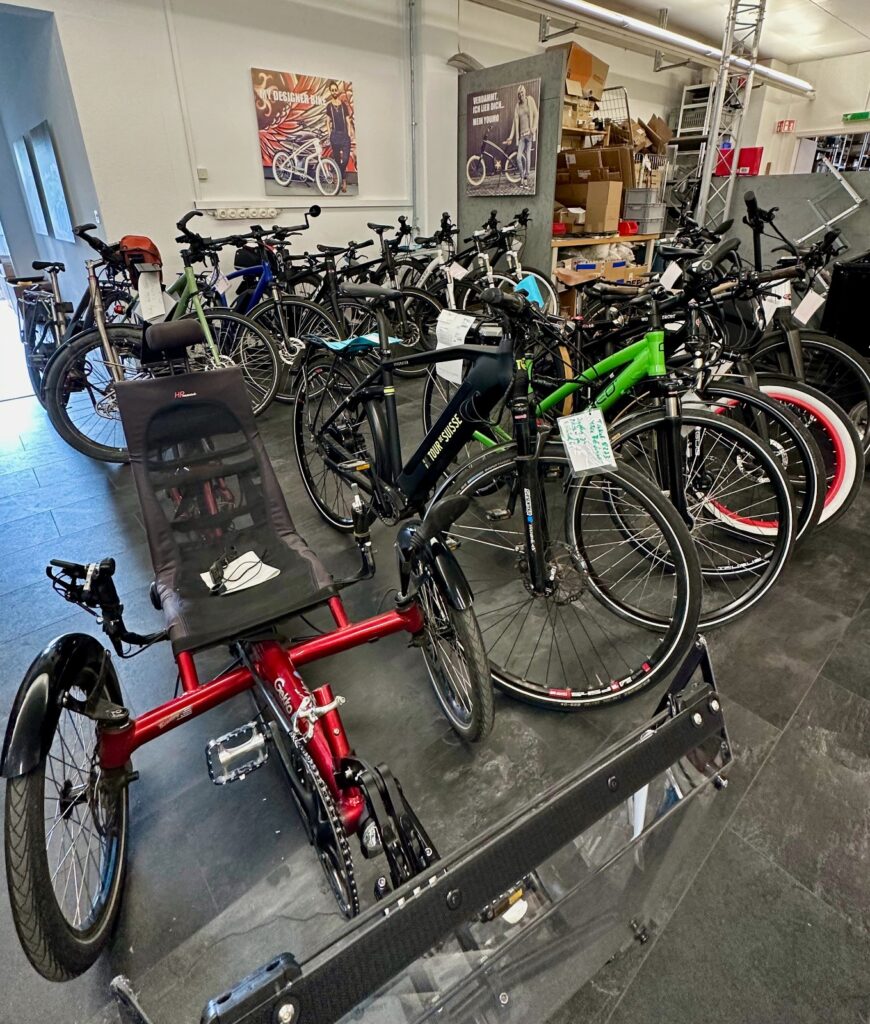 Maintenance and repair of Go SwissDrive systems
If Go SwissDrive components such as the motor, battery or display no longer work as they should, we can help you with troubleshooting, provide you with our repair service and equip you with suitable spare parts.
You can send us an inquiry here:
Spoking service
In addition to the Go SwissDrive engine service, we have also set up a professional spoking service. This means we can rebuild or repair all Go SwissDrive systems and wheels at short notice. We have the most common spare parts in stock and the eBikes are ready to ride again in no time at all.
Do you have any questions about the service?